At present, though the smart mobile devices such as smartphones and tablets have become increasingly popular, but not for that the TVs lessen its importance. At any time, owning a television is always an urgent need of every family, regardless of family that live in rural areas or urban. How can you choose a right TV? The following article will help you to find out the answer to that question. Before going into the understanding of the features and specifications required of a TV, the first thing that user has to care is the type of TV they need. More specifically, it is the TV group with different uses, depending on the purpose and needs of each family use.
In general, the sample TVs sold in the market at the moment is divided into four main categories. Four categories include Ultra HD TVs, 3D TVs, Smart TVs and LED TVs with conventional screen. This classification is based on the technology and features that are applied on each product. Thus a TV that can be both a 3D TV again just as a Smart TV with high quality.
So between Ultra HD TVs, 3D TVs, Smart TVs and LED TVs with screens typically have similar and different? What's new TV technology is considered the best? We'll start with a better understanding of this type of TV.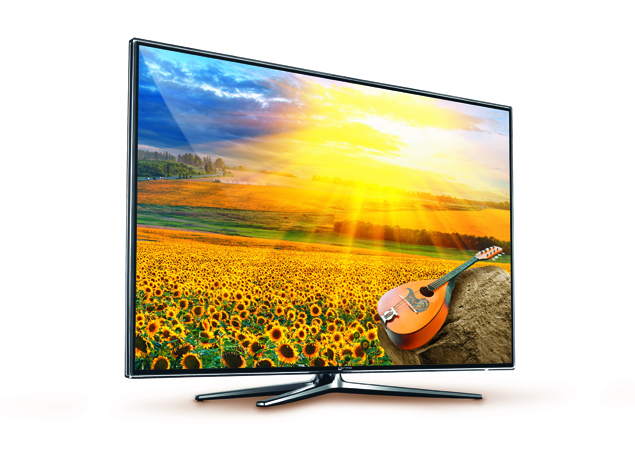 1, LED TELEVISION
LED TVs are usually called as the kind of TV technology uses conventional display.These TVs will only charge a single function that is displaying image supplied from the antennas or player. Of course, along with the features offered at a minimum, the sample was classified Television also owns cheaper price than other high-end TV models.
Previously, when it came to a TV, they often referred to 3 choices LCD, Plasma and LED TVs , and now LED TVs have almost no competition in the market .
Compared to LCD TVs, despite using the same technology liquid crystal display (LCD) but applied LED TV backlighting instead of fluorescent LED CCFL cold. Therefore, the image on the TV LED will be smooth, displayed colors will be more honest and beautiful than conventional LCD TVs. Higher Frequency is also a prominent feature of TVs use LED backlighting technology. Besides, LED TV also saves power consumption ranging from 20% – 30% compared with the same size LCD TVs.
With the use of technology Plasma TVs, LED TVs are also the gradual replacement of their existence like the rise of LCD over CRT monitors ago. Used to be a dream choice of many people, but with the rapid development of LED display technology, the advantages in terms of cost and quality of previous display Plasma LED TV has gradually been overtaken. Because of that reason, TVs use LED screen technology has now become a popular choice of the majority of users.
Regarding price, LED TVs are now mostly sold at prices ranging from 10-15 million depending on the screen size and brand of the manufacturer. This will be the most suitable products for household use only the basic tasks normally.
2, SMART TV
Smart TV is the kind of TVs that have high compatibility with the service platform offered on the internet. Put more simply, this kind TVs will have a similar function as a laptop or smart mobile phone that you use every day. Instead of watching TV, users can now surf the web, watch youtube.
With smart features provided, clearly Smart TV is a promising option for many people. The presence of such a Smart TV in the living room will help eliminate most of the electronic device such as a smartphone or laptop. Just got a TV remote control device, the whole world opens up.
However, along with the inherent advantages of Smart TVs, it has fatal weakness. Compatibility is poor, the interface is not really friendly. You will hardly be able to install the latest application for Smart TVs, simply because the manufacturer of the application that they are not designed for your device. This is because the use of Smart TV is not much.
In addition, the interface is hard to use , which makes the Smart TV become a luxury for the majority of users. On average selling prices is at a high level (over 15 million), of the Smart TV products will be suitable for those who love technology and have financial abundance. As with the majority of normal use, a simple LED TVs combining with the first type of decoder smart choice would be optimal and effective.